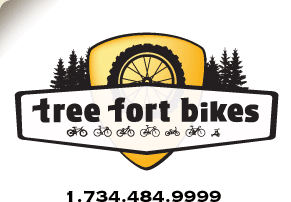 Product ID: 333222416640

all about the
Salsa 2017 Mukluk NX1 Fat Bike
The
Salsa Mukluk
was one of the game changing
fat bikes
when it was introduced moving from wheels that used an offset build to a symmetrical built rear wheel with a wider hub that a traditional mountain bike. The
2017 Mukluk Fat Bike
marks the next evolution of the
fat bike
building on the technology and feedback from previous versions of the
Mukluk
, Beargrease and Blackborow.
Keeping with current tire trends the
Salsa Mukluk
now has the ability to run and comes stock with 5" tires. To accomplish this the
Mukluk
for the first time moves from a 170/177mm rear end to a wider 190/197mm rear end. While moving to a wider rear end isn't revolutionary the geometry is. On previous bikes you had to either pick wide tires and a long wheelbase or smaller (relatively) 4.0" tires to get quicker handling. The
new 2017 Mukluk
is capable of running a 4.7" tire on a 70mm rim with 432mm chainstays, the shortest
Fat Bike
stays in the industry while giving you the option to pull the Alternator dropouts back and run wider tires on wider rims. Keeping with current trail bike trends the
Mukluk
has a
longer top tube paired with a shorter stem (50-70mm) and a wide handlebar.
Mukluk
frames are compatible with 190mm versions of the
Alternator Rack
when paired with the
Salsa Rack-Lock seatpost collar
. The top tube of the
Mukluk
has braze-ons to accommodate Salsa's new EXP bag line. The fork legs continue to be offered with provisions for use with Anything Cages for additional gear storage.
The build kit for the
Mukluk NX1 Fat Bike
includes a Bearpaw Carbon fork, SRAM NX1 1x11 drivetrain, Race Face Aeffect cranks, Hayes MX Comp disc brakes, Salsa Rustler 3 handlebar and
45NRTH Dillinger 5
60tpi tires.
Mukluk Alloy Frame
Salsa Bearpaw Carbon Fork
SRAM NX1 Drivetrain with Race Face Aeffect crank
45NRTH Dillinger 5 tires, 60tpi

questions about the
Salsa 2017 Mukluk NX1 Fat Bike
asked by:
A Visitor
Do you have a 2017 Mukluk NX1 in XL in stock? If so, can you ship it?
answered by:
mwirth
I'm sorry but Salsas are not able to be shipped. Thanks!

your
90
log-in
to get credit for your question