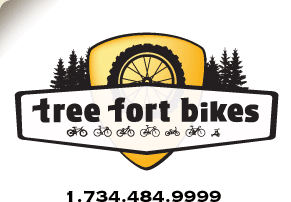 Product ID: 333222416608

2017 Timberjack 27.5+ Mountain Bike
all about the
Salsa 2017 Timberjack 27.5+ Mountain Bike
The
Timberjack
is a new model for
Salsa
for the
2017
model year. The
Timberjack
combines a playful modern geometry with the ability to run traditional 29er wheels or the latest 27.5plus wheels depending on your preference and build spec.
The
Salsa Timberjack
features a longer top tube and should be paired with a shorter stem and wide handlebar. The slack 68.8 headtube angle works well with a 120mm suspension fork.
Timberjack
is all about choice when it comes to wheels, depending on the Alternator dropout used, the
Timberjack
can be used with 135mm Q/R, 142mm thru-axle or 148mm BOOST hubs and tires up to 27.5x3.0 or 29x2.5".
GX1 Timberjack
builds include SRAM GX1 build, Rock Shox Recon SL 120mm suspension fork and SRAM Level hydraulic disc brakes. The SRAM GX1 build has a wide range 11-42t and a 30t X-SYNC single front chainring. 50mm Whisky No5 rims are wrapped in 27.5x3.0 Schwalbe Nobby Nic Performance tires.
Alloy frame with Alternator dropouts
120mm Rock Shox Recon Sl
SRAM GX1 drivetrain
Whiskey No.5 50mm rims

questions about the
Salsa 2017 Timberjack 27.5+ Mountain Bike
asked by:
Jackamick
Any idea when these will be back in stock?
answered by:
canteau
Look for the 2018 Timberjack in late Summer/ early Fall 2017.
asked by:
A Visitor
im 14 and a half, 5 foot 6 will and still growing. Small or medium?

answered by:
canteau
At 5'6" you would most likely need a small for a perfect fit, but you would be on the edge of fitting the medium now and could grow into it.
asked by:
A Visitor
Do you have the timberjack frame set in stock? What color and sizes if you do?

answered by:
canteau
Timberjack frames are sold out for the 2017 model year.
asked by:
A Visitor
What is the price of timberjack frameset?
answered by:
mwirth
The Salsa Timberjack frame retails for $399. Thanks!
asked by:
A Visitor
I am 5' 11" does a med fit me
answered by:
canteau
It depends on your body proportions, we'd recommend trying both the medium and large.
asked by:
A Visitor
Can you show the full spec sheet? Geometry numbers? Frame sizes? Weight?
answered by:
canteau
The complete and current specs along with the geometry chart can be found here:

http://salsacycles.com/bikes/timberjack/2017_timberjack_27.5plus_x1
asked by:
A Visitor
Is the front fork 100 or 110 spacing?
answered by:
canteau
Salsa uses Boost spacing for the front and rear of the Timberjack. This means the fork will have a 15x110mm front hub/fork interface.
asked by:
A Visitor
Any more specificity than "October"?
answered by:
canteau
At this point we really do not have a specific date as to when they will be available, there are a lot of variable such as getting through the port, customs clearance and final QC. We won't have an exact date until the bikes are shipped directly to use which is days before they arrive.

your
90
log-in
to get credit for your question