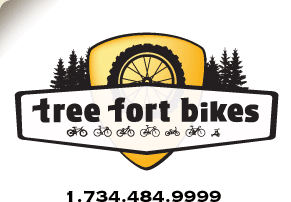 Product ID: 333222388723

2014 Mukluk Ti Complete Fat Bike
all about the
Salsa 2014 Mukluk Ti Complete Fat Bike
The Mukluk Ti is Salsa's top-of-the-line exploration based fatbike, designed for getting out there, whether on or off trail. Don't hesitate to picture yourself anywhere in the world on this bike, getting into and out of soon-to-be-legendary situations.
The beautiful Titanium frame is equipped with Alternator dropouts, making this an even more capable and versatile bike. Set it up singlespeed for that beach riding and packrafting trip you've been dreaming of. Or put those gears to good use exploring every inch of Costa Rica. This bike will not limit your plans.
Mukluk Ti. Destination exploration.
Brushed and painted 3/2.5 seamless triple-butted and mechanically formed titanium with Aluminum Bearpaw fork.
Designed for 100mm travel forks
SRAM X9/X0 drivetrain with RaceFace cranks
Surly Nate tires on Holy Rolling Darryl rims

questions about the
Salsa 2014 Mukluk Ti Complete Fat Bike
asked by:
A Visitor
What sizes do you have available. Hint, I'm 5'8".

answered by:
t.young
We have a Large and XL here in the store. The large isn't built, the XL is on the floor.
asked by:
A Visitor
Can the ti mukluk be shipped ?
answered by:
t.young
Salsa bikes can only be purchased in the store.

your
90
log-in
to get credit for your question


people also bought


45NRTH
Helva Platform Pedal