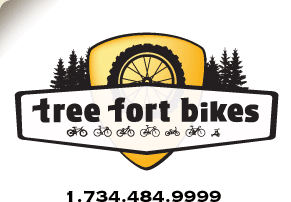 Product ID: 333222388722

2014 Mukluk 2 Complete Fat Bike
all about the
Salsa 2014 Mukluk 2 Complete Fat Bike
The Mukluk is Salsa's ride-anywhere fatbike designed to take you where other bikes can't, or just plain refuse to go. Discover a new world of riding where the word "trail" takes on a whole new meaning.
Alternator dropouts and the Bearpaw fork make this an even more capable aluminum explorer. Run geared or singlespeed setups depending on the mission at hand. Use waterbottles or Anything Cages on your fork legs for a bikepacking trip. Or add our Alternator Wide Rack and panniers for an extended trip.
Mukluk. Redefining off-road riding.
Size-specific, double-butted, heat-treated 7005-AL tubing with Alternator dropout and 44mm head tube paired with a Bearpaw tapered aluminum fork.
Upated geometry for 100mm suspension forks
SRAM X7/X9 drivetrain with Surly OD cranks
Surly Nate tires on Holy Rolling Darryl rims
Avid BB7S brakes

questions about the
Salsa 2014 Mukluk 2 Complete Fat Bike
asked by:
A Visitor
What sizes do you have in stock? Looks like a cool bike!
answered by:
t.young
We only have a Med and a Large at the moment. Their availability is very limited at Salsa, so what we can get depends on what sizes they're stocking.
asked by:
A Visitor
Do you have a large in stock
answered by:
t.young
Not at the moment.
asked by:
A Visitor
What is the weight of the Mukluk 2. I haven't seen it posted anywhere.
answered by:
t.young
Our 19" in the store is 32.5 lbs.
asked by:
ronwood74
How do you order?

answered by:
t.young
Salsa has changed their policy for 2014 and these can only be bought in-store.

your
90
log-in
to get credit for your question


people also bought


Kenda
Fatbike Tube 26 x 3.5-4.0" Presta