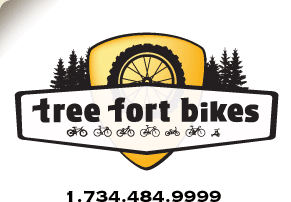 Product ID: 333222382290

all about the
Salsa 2013 Warbird Ti Frameset
The Warbird is a bike that is not a bike that claims to be best in class, it's a bike that creates it's own class. Gravel road events have been popping up across the country and have been gaining popularity with riders looking for a break from the status quo. These events range from 30 miles to well over 300 miles for the Trans Iowa.
The Warbird is not just another cross bike. The Geometry has been designed for hours in the saddle not just 60 minutes like a traditional cross bike.
Salsa designed the Warbird with disc brakes because they offer better mud shedding and more stopping power than any other brake type, because the last thing you want is to have your brakes fail with a 100 miles to go.
The Warbird comes with an Enve Carbon Cross Fork with disc mounts. The fork has a tapered carbon steerer tube and disc mounts with front cable routing.
The Warbird Ti uses a 3/2.5 seamless tubeset that is custom drawn and double butted for each size. Titanium has unmatched ride quality and strength to weight, it's simply the best material for endurance bikes.
Salsa Warbird Ti Complete Highlights:
Seamless Titanium Frame
Full Carbon Enve Composites Disc Cross Fork
Clearance for 38c Tires
135mm Rear Spacing (Mountain Standard)
1680g for 55cm
460g Fork Uncut
Wondering how this bike rides? We had a chance to ride and review it for several hundred miles.
Here's our thoughts that we posted on our blog.


your
90
log-in
to get credit for your question