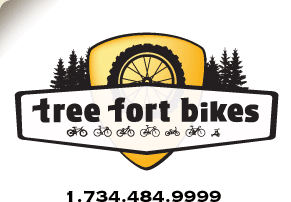 Product ID: 333222382133

2013 Vaya 2 Complete Bike
all about the
Salsa 2013 Vaya 2 Complete Bike
The Salsa Vaya has become a staff favorite because of it's neutral geometry that is relaxed enough for a week long tour, yet still aggressive enough to make that Saturday morning ride with the people from work fun. The Vaya unlike a lot of road bikes doesn't limit itself to pavement. The larger volume tires and steel frame soak up all the gravel and forest service roads you can throw at it.
The Vaya can be loaded with both front and rear racks. The custom rear dropouts move the rack further back on the bike eliminating the need for a longer wheelbase, which can slow down the handling but still achieve good heel clearance.
Smaller sized (50-52cm) Vaya's use a 26" wheel while the larger ones use a 700c (54cm ). Salsa uses a smaller wheel to help eliminate toe overlap and still keep the bike handling like the larger ones.
The Vaya 2 upgrades the following over the Vaya 3
SRAM Apex/X.9 Drivetrain
Cane Creek 40 Series Headset
DT Swiss Rims
Clement USH Tires
So, what happens when you buy a Complete Salsa from Tree Fort?
Well, when we receive our bikes from Salsa they take a trip over to our service department and gets fully assembled and tuned. We take it for a spin around the block, and off a few sweet jumps. If it survives, it may make it's way to our sales floor to be drooled upon by people that love bikes.
Once your order is received we carefully re-box and send it your way! When you get it, there will be minimal assembly required, if you run into any bumps give us a call and we'll be stoked to help! 734.484.9999
So what's shipping going to run me?
If you live in the Continental US, Standard Ground Shipping is Free!
If you happen to live in Alaska, Hawaii or Canada Standard Ground Shipping is $90
Due to the size limitations most bikes are unable to be shipped to APO's through USPS.
If you would like a faster method than ground please contact us for an accurate quote and keep in mind while we try to get the bikes boxed the day they are ordered, during peak service times there maybe a delay of a day or 2.

questions about the
Salsa 2013 Vaya 2 Complete Bike
asked by:
A Visitor
when will you get more?
answered by:
t.young
We won't, this is the 2013 model which they're not making anymore.
asked by:
A Visitor
Reading "what happens when I buy", are the bikes new or considered sales display/o
answered by:
t.young
These are new bikes.
asked by:
A Visitor
Is it available with S&S couplings? If so, what is the price?
answered by:
mlewis
This bike does not come with S&S couplings, you'll probably need to contact S&S directly for pricing, or check out the Vaya Travel which does have couplings.
asked by:
A Visitor
What does the Vaya 2 complete bike weigh?
answered by:
t.young
This depends on the size. They're in the middle to upper 20s, if memory serves.
asked by:
A Visitor
is it built exactly according to the build kit on the salsa web page?
answered by:
t.young
Yes it is.

your
90
log-in
to get credit for your question