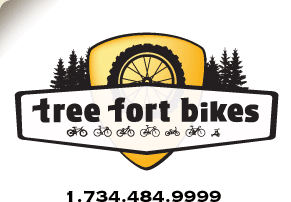 Product ID: 333222376603

2012 Horsethief Full Suspension 29er Frame
all about the
Salsa 2012 Horsethief Full Suspension 29er Frame
New for 2012 the Salsa Horsethief is a great choice for those who are looking to go big on big wheels! The Horsethief shares it's design with the wildly popular Spearfish. While the Spearfish is geared toward the spandex and heart rate monitor crowd, the Horsethief begs for body armor and boardwalks.
Salsa's Devour geometry has slacker angles and a longer top tube than you would typically find on an XC bike. You will want to run a stem that is 10-20mm shorter than you would typically use and helps give the bike better balance in the really bumpy stuff.
The engineers at Salsa build bikes for real world riders and realize that many of todays multi-link suspension systems a lot of maintenance to perform as intended. The following measures have been made by Salsa to make both the Spearfish and Horsethief perform as well on day 2,000 as it did on day one.
Pivot Minimizing Suspension A 120mm rear travel version of Salsa's link-actuated single pivot design. The Horsethief uses a simplified one-piece rear triangle with shaped stays and a shared pivot link design that reduces pivot points and hardware. This creates a lighter and stiffer rear end with fewer wear and maintenance points.
Shaped Seatstays Shaped Seatstays are used in favor of a rear pivot on the 1-piece rear triangle. A rear dropout pivot (if present) would only rotate 1-degree during full suspension compression. Salsa choose eliminate this pivot point and instead transform the 1-degree of rotation into a slight 5.3mm deflection of the seat stays tubes. The seatstays are shaped and sized appropriately to handle this small amount of deflection and has a fatigue life far beyond the lifespan of the frame. The result is a lightweight, one-piece rear triangle with a single pair of bearings at the main pivot.
Extruded, CNC'd Shared-Pivot Link Short and compact, the dog-bone shaped link features a shared pivot where the shock and seatstays meet the link. This removes a shock pin from the system and keeps the link small and light
Key features of the 2012 Horsethief Frame are:
ZS44/ZS56 Tapered Headset
73mm Bottom Bracket
ISCG-05 Mount for easy installation of an aftermarket chain guide
Fox RP-2 Rear Shock with Boost Valve
Dropper Post Hose Guides to make your Reverb look like it actually belongs on the bike.
Maxle 142 x 12mm Rear Dropouts for maximum rigidity
Some things to consider when building the Salsa Horsethief frame are;
The longer top tube means you are going to need to run a stem that is 10-20mm shorter than what you are used to.
Wide Bars are key, with the slack geometry and 29" wheels you are going to need some leverage.
The Headset uses a ZS44 upper cup and a ZS56 lower cup.
The Bottom Bracket is standard 73mm English threaded. The bottom bracket shell also has welded on ISCG-05 tabs to make mounting chain guides a breeze.
Recommended Suspension Fork travel is 120-140mm.
The Rear Disc Brake mount is 51mm IS and has a max rotor size of 185mm
The Rear Hub on the Horsethief uses a 142 x 12mm Maxle. If you are trying to use your older 135mm standard mountain hubs, take a look at some new wheels, because they aren't going to fit. DT Swiss does make a conversion for the newer 240s hubs so if you have those you may be in luck.
What's in the box? The Horsethief Frame includes the following;
2012 Horsethief Frame
Fox Float RP2 Shock
Salsa Lip-Lock Seat Collar
So what's shipping going to run me?
If you live in the Continental US, Standard Ground Shipping is Free!
If you happen to live in Alaska, Hawaii, APO or Canada Standard Ground Shipping is $30
Due to the size limitations frames are unable to be shipped to APO's through USPS.
If you would like a faster method than ground please contact us for an accurate shipping quote.

questions about the
Salsa 2012 Horsethief Full Suspension 29er Frame
asked by:
sjrider
What type and model of a headset that fits this frame? Thank you.

answered by:
t.young
ZS44/28.6 upper and ZS56/40 lower (tapered fork). The lower would be a ZS56/30 if you're using a fork with a straight steerer tube. Cane Creek 40 Series or Chris King come to mind as brands that work well.
asked by:
A Visitor
Weight on a medium frame as shown?
answered by:
mwirth
We don't have an exact weight on a medium. Just that they vary between 6.5-7.0 lbs depending on size. Thanks!
asked by:
A Visitor
Hey. Do post to Australia?
answered by:
mwirth
I'm sorry we do not ship internationally. Thanks!

your
90
log-in
to get credit for your question