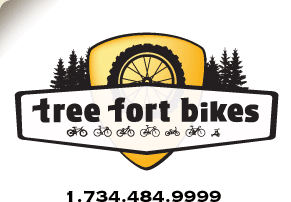 Product ID: 333222370151

Salsa
Rack-Lock Seat Collar
all about the
Salsa Rack-Lock Seat Collar
If you've ever used a Salsa product, you know that they are phenomenal - the Salsa Rack-Lock seat collar is no different. Designed to make rack mounting possible on smaller-sized bikes, and bikes with oddly shaped seat-stays. The Rack-Lock incorporates the death-grip of the Lip-Lock with the ability to mount a rack. A must have if you have rack-mounting issues.

questions about the
Salsa Rack-Lock Seat Collar
asked by:
A Visitor
What size will fit a 27.2 mm seatpost? Thx
answered by:
canteau
The size of the seatpost doesn't really reflect the size of the collar because of varying material thicknesses.

Sometimes you can pull off the old collar and the size will be stamped on the inside of it.

your
90
log-in
to get credit for your question