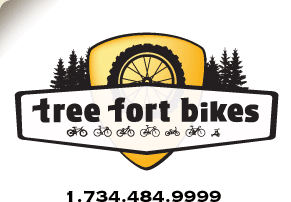 Product ID: 333222419697

Sturmfist 4 Finger Winter Cycling Gloves - MY18
all about the
45NRTH Sturmfist 4 Finger Winter Cycling Gloves - MY18
Nothing makes a winter ride more difficult than temperature management. And the first signs that you came unprepared for your ride are cold hands. The
45NRTH Sturmfist 4
is the ultimate choice for keeping your hands warm on the most bitter of rides. When the mercury dips toward zero, these gloves will keep your hands warm, and dry, without your control and feel being lost during your ride.
From the water and wind resistant shell fabric on the back to the goat leather covering the palm, the primary goal in keeping your hands warm and allowing you to enjoy your ride is accomplished, keeping your hands dry. Nothing ruins temperature management quite like being wet. From the outside water is repelled, but once you log a few miles on your bike, you will likely be breaking a sweat. From the inside, a 100% Merino wool shell lining wicks away sweat, avoiding that perspiration from sabotaging your warm mitts.
Another factor in freezing hands is your handlebar. With Aerogel insulation in the palm, the
Sturmfist 4
protects against conductive heat loss from a frozen handlebar. And with a cinching cuff, the
Sturmfist
practically seals your hand from the elements. The goat leather palm is supple and grippy to allow for the best handle.
Designed for comfort between 0F - 15F
Merino Wool Shell Liner
Aerogel insulation in palm
Water and wind-resistant goat leather palm
Warranty available for Manufacturer Defect
45NRTH
offers a
limited warranty
against manufacturing defects.
Breakdown
45NRTH's
Apparel line with its handy
Temperature Guide
Curious about what size fits you? Here is
45NRTH's Size Chart

questions about the
45NRTH Sturmfist 4 Finger Winter Cycling Gloves - MY18
asked by:
A Visitor
Is the liner removable like the 2017 version?Is this outer touch screen compatible?
answered by:
canteau
Unlike the MY17 Sturmfist 4 gloves, the updated MY18 45NRTH Sturmfist glove have an integrated liner.

Due to the thickness of the insulation, Strumfist 4 gloves are not compatible with touchscreen devices.

your
90
log-in
to get credit for your question