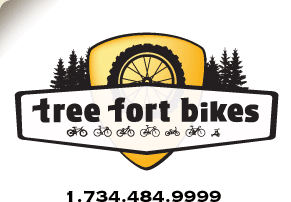 Product ID: 333222416896

2017 Wolvhammer Winter Cycling Boot
all about the
45NRTH 2017 Wolvhammer Winter Cycling Boot
45NRTH
updated the
2017 Wolvhammer Winter cycling boot
to include a new larger fit, that is closer to that of the Wolfgar than the previous model and a new outsole that is better on ice thanks to its Hypergrip design.
The outsole for the
Wolvhammer
has been re-designed for
2017
and is something that you may over look when shopping for a cycling shoe because you aren't going to walking in them right? Well you shouldn't.
45NRTH
incorporates their
Hypergrip sole
on the
Wolvhammer,
the same outsole construction that is used on the 45NRTH Japanther, but with deeper lugs for better snow traction along with improved stability on ice, because if you are riding in wet weather that is below freezing, ice is going to be an issue. Nothing is more embarrassing than falling at a red light or trail head due to an icy surface.
Hypergrip soles
combine a sticky rubber sole with siping and Hypergrip blocks that feature microglass for second to none traction on ice. If you need additional traction toe spikes can be used for additional traction on loose surfaces.
The
45NRTH Wolvhammer winter cycling boots
are designed to work with most clipless pedals that use a
2-bolt cleat
such as
Crank Brothers
,
Time
and
Shimano
. For some pedals you may need to use cleat shims for proper cleat engagement. When installing the cleats make sure to add a little grease to the threads to prevent rust. The
2017 Wolvhammer
does not include an insert to be used with flat pedals.
Wolvhammer
continues to use the
Aerogel insoles
to insulate the foot from the metal cleat which can create a cold spot on even the most insulated of shoes. Aerogel is compression resistant insulation that continues to insulate even under the hardest of pedal strokes. Should you need custom support additional insoles should fit over the Aerogel insoles.
If your winter riding adventures take you into areas of deep snow that require hike-a-bike to get through the really deep stuff, the Wolvhammer has toe hooks that can be paired with the
45NRTH
Bergraven Gaiters
for knee high protection and additional insulation around the calf and knees.
The question we receive most often is should I buy the size I typically wear or go up a size? Some of that is going to depend on the thickness of the socks you wear or if you fall between whole sizes.
45NRTH
does have an online fit guide to help make selecting the proper size a little easier, so grab your favorite socks and click the following link
here
. Even though the 2016 and 2017 Wolvhammer boots look visually similar they are completely different when it comes to size. The
2017 Wolvhammer boot
is wider and slightly longer that the out going model, with a fit that is closer to the
Wolfgar
.
Full lace up draw cord closure
Works with 2-bolt cleats
Adjustable ankle wrap
Hypergrip sole

questions about the
45NRTH 2017 Wolvhammer Winter Cycling Boot
asked by:
A Visitor
Struggling to get hold of these boots in the UK. Do you ship internationally?
answered by:
mwirth
I'm sorry but we do not ship Internationally yet this time.
asked by:
A Visitor
I'm a 46 in the old zipper style and they fit perfectly. Should I get a 45 in these?
answered by:
canteau
A lot of it will depend on the volume of your foot, if you needed to bump up to the 46 because of the width then you might be able to size down to the 45. If you needed the 46 for length then you may want to stay with the 46 as the overall length is similar but with a larger volume.
asked by:
A Visitor
Is wind chill a factor with these boots?

answered by:
canteau
Generally speaking wind chill only effects exposed skin or areas of the body not covered by a wind blocking material such as tights without Windblocker or a wind proof outer shell. If you can eliminate the wind from taking body heat from your insulating layer, it doesn't become as much of a factor like the actual ambient temperature does.

The leather/Condura upper does a pretty good job itself in blocking the wind, but is aided by a wind and waterproof membrane for additional protection.
asked by:
A Visitor
What is the temp range for this boot that it is good for?
answered by:
canteau
45NRTH rates the Wolvhammer cycling boot temperature range as 0-25 degrees Fahrenheit.

your
90
log-in
to get credit for your question