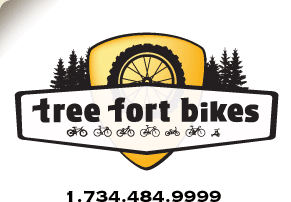 Product ID: 333222416894

Japanther Winter Cycling Shoe - MY18
all about the
45NRTH Japanther Winter Cycling Shoe - MY18
The
Japanther
is
45NRTH
's shoe that gets you through the cool and rainy seasons that would leave your feet cold and wet in traditional cycling shoes. The water resistant membrane works with your moisture wicking socks to keep your feet dry from both perspiration and wet windy weather.
45NRTH
rates the temperature for the
Japanther
at 25 to 45f (-3 to 7c) for most riders.
The adjustable ankle of the
Japanther
keeps a secure fit and adjusts based on the layers you are wearing and is independent of the inner lacing system so that you don't need to compromise support to accommodate bulky cold weather tights and rainwear.
The outsole for the
Japanther
is something that you may overlook when shopping for a cycling shoe because you aren't going to walking in them right? Well you shouldn't.
45NRTH
incorporates their
Hypergrip sole
on the
Japanther
because if you are riding in wet weather that is in the low 30's ice is going to be an issue. Nothing is more embarrassing than falling at a red light or trail head due to an icy surface.
Hypergrip soles
combine a sticky rubber sole with siping and
Hypergrip
blocks that feature microglass for second to none traction on ice. If you need additional traction toe spikes can be used for additional traction on loose surfaces.
The
45NRTH Japanther winter cycling shoe
is designed to work with most clipless pedals that use a
2-bolt cleat
such as
Crank Brothers
,
Time
and
Shimano
. For some pedals you may need to use cleat shims for proper cleat engagement. When installing the cleats make sure to add a little grease to the threads to prevent rust.
The question we receive most often is should I buy the size I typically wear or go up a size? Some of that is going to depend on the thickness of the socks you wear or if you fall between whole sizes.
Rubberized shell with wind and water-resistant membrane
Works with 2-bolt cleats
Adjustable ankle wrap
Hypergrip sole
Curious about which
size
45NRTH
boot best works for you?

questions about the
45NRTH Japanther Winter Cycling Shoe - MY18
asked by:
A Visitor
are these 2018 model Year and if so is there any changes?
answered by:
sbstep
These are the 2018 model year. They made slight fit improvements and after 2016 ditched the three bolt model, but they are nearly identical to last years model. Thanks!
asked by:
A Visitor
I wear a 45 in Giro road and MTB shoes. Would I be the same size in a Japanther?
answered by:
mwirth
I would recommend that you follow the size guide on 45NRTH's website as all manufacturers fit slightly different. This is especially so with winter cycling shoes.

http://45nrth.com/products/size-guide

Thanks!
asked by:
A Visitor
How is the fit? is it true to the size?
answered by:
canteau
Size for the winter shoes can vary based on socks you will be wearing. 45nrth does have a fit guide that takes into account these variable and it can be found here:

http://45nrth.com/products/size-guide

your
90
log-in
to get credit for your question