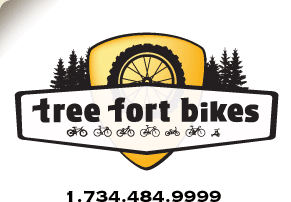 Product ID: 333222416886

Carbonara Fat Bike Suspension Fork

all about the
Lauf Carbonara Fat Bike Suspension Fork
A few years ago if you wanted a fat bike fork your options were severely limited to a couple of choices that were heavy, and did not make a ton of sense. They also did not work all that well either. Fast forward to 2016 and now we have a slew of options from suspension manufacturers including the Carbonara from
Lauf
.
While it is not conventional looking by any means, what the
Carbonara
lacks in convention it easily makes up in practicality. It is lightweight at just 1100 grams and offers 60mm of travel. The
Carbonara
can also accommodate 29 plus, if that's your thing.
Available in two spring rates based on rider weight, the light spring is perfect for riders under 187 pounds and the regular spring is intended for riders over that limit. The best part of
Lauf
forks is that the require absolutely zero maintenance and come with a five year warranty and crash replacement.
Rider weight limit: 265 pounds
Tapered headtube
15mm x 150mm hub spacing
Weighs only 2.31 pounds
Max tire width: 26 x 4.8'' or 29 x 3.0''
Fatbike.com took a close look at the
Carbonara
here
!
The debate rages on whether or not fat bike suspension is necessary when you have the ability to manipulate tire pressure, worries over low temps and maintenance. While 100mm suspension forks might be a tad overkill, the 60mm travel is playful and perfect in our humble opinions. Plus how cool are these?


your
90
log-in
to get credit for your question