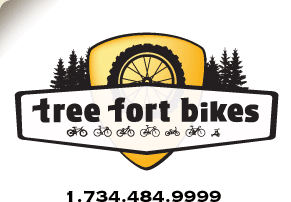 Product ID: 333222415092

Please call 734-484.9999 and let us help you select the least expensive and most assured shipping method for your Christmas presents!
all about the
Crank Brothers EggBeater 2 Pedals
Crank Brothers Eggbeater 2 pedals
are the newest version of
Crank Brothers
classic mud shedding minimalistic 4-sided clipless pedals. The 2 level pedals feature a cast stainless body and stamped steel wings with chromoly spindle. The stamped wings on the
Eggbeater 2
only add about 5g when compared to the Eggbeater 3 pedals but come with pretty big cost savings because they are simpler to produce. Aside from the graphics the exterior of the 2016 pedal pretty much looks like the previous model, but it's what is inside that counts right?
Crank Brothers
completely
redesigned the internals
starting with an outboard Enduro bearing and igus II glide bearing on the inboard side.
Included with the
Eggbeater 2 pedals
are a pair of
Crank Brothers Premium Brass Cleats
that feature 6 degrees of float and a 15 or 20 degree release angle depending on which shoe the cleat with the dot is placed. Plastic shims and a 2.2mm Left to Right adjustment will allow you to position the cleats perfectly on your shoes.
Crank Brothers
is so confident in their new pedals that they back them with a
5 year warranty
, most other companies offer a year at best.
At first glance when installing the
Eggbeaters
there doesn't seem to be an indicator of which side the pedals go on.
Crank Brothers
sells these pedals all over the world they went with a language neutral indicator, kinda like Ikea furniture. The left pedal has a line around the spindle letting you know it goes on the non-drive side of the bike.
Sold as a pair

Premium 2-bolt Brass cleats included

Simple to maintain and repair
285g/pair
Crank Brothers EggBeater 2 pedals
are one of the
lightest mountain bike pedals
on the market and not just at this price but all prices, while offering 4-sided entry as opposed to 2 and easy to maintain internals.


your
90
log-in
to get credit for your question