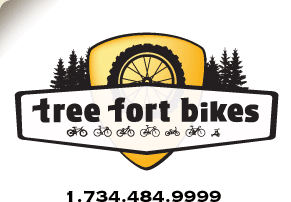 Product ID: 333222401291

Speedster Fat Bike Street Tire: 26"x3.5" 120tpi Folding Bead
0 available in-store, 1 available online
all about the
Vee Tire Co. Speedster Fat Bike Street Tire: 26"x3.5" 120tpi Folding Bead
Vee Rubber Speedster Tires. The Speedster Fat Bike tire is designed for speed and minimal drag on hard packed or paved terrain.
120tpi lightweight casing reduces weight
Honeycomb center tread provides excellent traction and very low rolling resistance in both wet and dry conditions
Large diamond shaped side knobs give extra grip and cornering control for added speed

questions about the
Vee Tire Co. Speedster Fat Bike Street Tire: 26"x3.5" 120tpi Folding Bead
asked by:
A Visitor
What is the recommended rim width for these tires are
answered by:
t.young
I'd use something like a Surly Rabbit Hole or Surly Marge Lite.

your
90
log-in
to get credit for your question