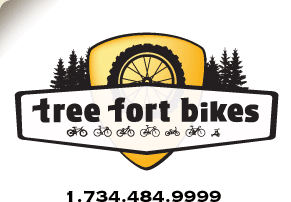 Product ID: 333222385421

P-650b Mountain Bike Frame
all about the
Ritchey P-650b Mountain Bike Frame
This is the second version of a 650b mountain bike from Ritchey -- Tom started to design his first in 1977. Even back then, Tom had a feeling that there was an advantage to the "middle" wheel size, but it took the rest of the cycling world three decades to figure it out: a 650b (or 27.5") wheel provides the bump-eating smoothness of a 29er, with the light, responsive feel of 26" wheels. Finally, the era of the 650b wheel is here.
The P-650b is a close relative to the P-29er. Up front there's the proprietary forged-and-machined, gram-shaving integrated head tube featured on all new Ritchey frames. Forged socket dropouts and new chainstay-mounted rear disc brake mount save a few more grams.
Uses IS42 headset
Front derailleur clamp 28.6mm
68mm threaded shell
4.47lbs for size medium

questions about the
Ritchey P-650b Mountain Bike Frame
asked by:
A Visitor
I really would like to know if you can put a 2.35 in back.

answered by:
t.young
Ritchey doesn't specify anything about tire clearance. 2.1" will work, but anything beyond that may depend on rim width and tire width/pattern.
asked by:
A Visitor
What are your fork recommendations for this frame?

answered by:
t.young
It's designed for use with 100mm travel forks, so there are lots of options from RockShox or Fox that would work.
asked by:
A Visitor
fattest 650b tire that fits in frame?

answered by:
t.young
I know at least a 2.1 will fit, Ritchey doesn't specify what maximum width will work with this frame.
asked by:
A Visitor
We need frame geometry, specifically, seat tube c-c and c-t, top tube c-c and stand over.
answered by:
mlewis
You can find frame specs here:
http://www.ritcheylogic.com/dyn_prodfamily.php?k=613945
asked by:
A Visitor
how much to build me this bike?
with wcs ritchey parts, ritchey carbon fork.
answered by:
mlewis
Prices for custom builds vary greatly depending on all the parts you choose. To discuss custom builds, please call us directly at 734.484.9999.
asked by:
A Visitor
Does it come in any other colors? ;(
answered by:
mlewis
No, this is the only color scheme for this one. It's not meant to be subtle!

your
90
log-in
to get credit for your question