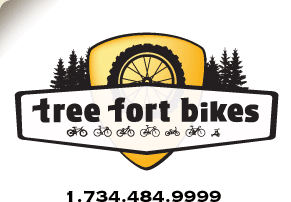 Product ID: 333222382242

Xerxes Studded Commuter 700x30 - 120tpi - Folding
12 available in-store, 132 available online
all about the
45NRTH Xerxes Studded Commuter 700x30 - 120tpi - Folding
Temperatures dropping and snowy roads don't need to be an excuse for you to put away your bike for the winter. With the
45NRTH Xerxes
winter commuting becomes that much easier. The
Xerxes
will have you feeling confident and more importantly will keep you safe to and from home all winter long.
Winter commuters know that the biggest hindrance to a successful ride (aside from the cold) is the unpredictable road conditions. Hidden black ice is treacherous and if you don't come prepared, it can be terribly unforgiving. The
Xerxes
comes equipped with 140 concave tip studs that come in handy when faced with slick road conditions. Its narrow profile will slice through snow and claw in, avoiding skidding and keeping you moving down the road.
Perfect for the road bike commuter, the
45NRTH Xerxes
will keep your commute alive as the calendar turns and the mercury dips.
120 TPI
700 x 30 (622/29" Road)
Folding Bead
Equipped with 140 Concave studs
To add or replace studs to your
45NRTH Xerxes
you will need a
45NRTH Stud Tool
and either
25 count
or
100 count packs
of
45NRTH Concave Carbide/Alloy Studs.

For a breakdown of
45NRTH

tire measurements
click here.
45NRTH
offers a
limited warranty
against manufacturing defects.


your
90
log-in
to get credit for your question