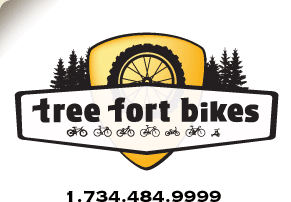 Product ID: 333222381967

Topit Front Mount Rack: Black
all about the
Racktime Topit Front Mount Rack: Black
The German-based Racktime designs smart alloy transport systems that perform with equal comfort on the everyday commute, grocery trip, multi-day adventure and beyond. The Topit is the front rack offering in the Racktime line. Mounting above the front wheel and at mid-section fork eyelets, it's ideal when you need more load space than your rear rack can handle; it can also be used alone, allowing luggage loads to be carried within your sight. All sides of the Topit can be used as mounting platforms: the left and right side will carry any standard front pannier, and its top rack features Racktime's SNAPit mounting hardware, which welcomes use with SNAPit ready Racktime baskets and bags.
Check out
Racktime
's short video on the SNAPit system for more information:
http://www.racktime.com/product.php?xn=11
.
SPECS
Wheel size compatibility: 26" or 700c/29"
Mounting hardware included: Yes
Rack weight limit: 22 lbs
Weight: 1.1 lbs
Color: Black

questions about the
Racktime Topit Front Mount Rack: Black
asked by:
eskimobob15
Is this rack compatible with the fork on a Surly Disc Trucker?
answered by:
t.young
We don't have this rack nor a disc trucker in the store at the moment, so it's hard to say. Surly makes a rack that'll work on the disc trucker: 333222351939.
asked by:
A Visitor
Can this front rack be used with a 29" cruiser ?
answered by:
mlewis
You'll need to check if your fork has the mid-blade mounting eyelets required for this rack.
asked by:
A Visitor
Can this rack be adjusted to a surly 1x1 fork?
answered by:
canteau
The 1x1 fork does not have the mid-blade mounts required to mount this rack.

your
90
log-in
to get credit for your question