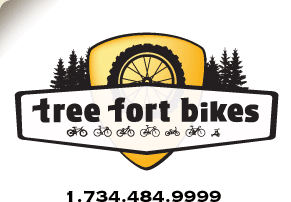 Product ID: 333222353077

Two-leg Kickstand 320mm Black
0 available in-store, 192 available online
all about the
Pletscher Two-leg Kickstand 320mm Black
Pletscher Two-Leg kickstand. Both legs fold up to one side.

questions about the
Pletscher Two-leg Kickstand 320mm Black
asked by:
A Visitor
Does this kickstand come with the rubber bottoms?
answered by:
canteau
Pletscher kickstands do not include the rubber boots. The GreenField rubber kickstand boots will fit and can be found here:

http://www.treefortbikes.com/product/333222415791/345/Greenfield-Kickstand-Rubber.html
asked by:
A Visitor
Will this work with an ICT?

answered by:
canteau
With the stock tire there doesn't appear to be enough clearance between the frame and the tire. I would suggest a rear mount style such as the Stabilizer from Greenfield which will not be as sturdy.
asked by:
perri
Will this kickstand fit a vintage 1975 Raleigh Sport bicycle?
answered by:
t.young
If the bike can accept a kickstand by the bottom bracket/seat stay area, then it should work fine.
asked by:
westoverben
Does this come with the plastic/rubber mounting bushings to protect the chain- stays?
answered by:
anonymous
I just received mine and it came with two plastic bushings along with the bolt, top wedge (with alignment holes for the bushings), and the stand (legs and hinge). I don't plan on using them - or I would want 4 of them. I've used these stands on several bikes (recumbents, tandems, laden commuters, bikes used to pull kid trailers...) and I prefer to protect the chainstays with plasti-dip or a piece of innertube. I'm mounting this one on a Trek T900 Tandem - and I'll use a dremel to reshape it to fit the tiny space and clear the 2 cables and extra chainring - but these stands are the only ones I will use on long bikes.

your
90
log-in
to get credit for your question