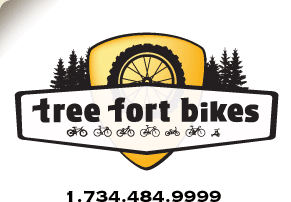 Product ID: 333222347234

Park
Tool CWP-7C Universal Crank Puller
all about the
Park Tool CWP-7C Universal Crank Puller
The universal design of the
CWP-7C
has a rotating tip pressed into each end of the tool (11.3mm and 16.3mm) so it will remove both square taper and splined (ISIS Drive, Octalink) crank arms.
Note:The CWP-7 will replace the current CWP-6.

questions about the
Park Tool CWP-7C Universal Crank Puller
asked by:
springhorn
Do you have a tool for pulling a BB30 crank arm?
answered by:
mlewis
That will probably depend on what cranks, call us directly at 734.484.9999 for more help.
asked by:
A Visitor
Is there a difference in the CWP-7 & the CWP-7c. Thanks
answered by:
canteau
The way it's packaged, the C stands for card. Which means you get it with the cardboard card and plastic blister pack. The CWP-7 is found in tool kits, while the CWP-7c is hanging on the shelf waiting for a new home. The tool itself is the same.

your
90
log-in
to get credit for your question