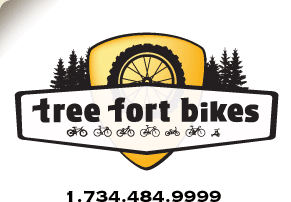 Product ID: 333222339123

Steerer Tube Extender 1-1/8 inch
all about the
Dimension Steerer Tube Extender 1-1/8 inch
Dimension Steerer Extender
adds 2 to 3-1/4" height to steerer.
Extender clamps to steerer; stem clamps to extender

Adds 2 to 3-1/4" height to threadless steerer

Includes top cap and long bolt

40mm of threadless steerer is required for proper installation

Do not stack steerer extenders; no more than one steerer extender recommended per bike

WARNING:

Dimension Steerer Extender

is not recommended for use on forks with carbon fiber steerers

questions about the
Dimension Steerer Tube Extender 1-1/8 inch
asked by:
A Visitor
Correct diam for threadless steer tube extender.Trek 520 steel touring bike.1" or 1-1/
answered by:
canteau
The current Trek 520 uses an 1-1/8" steerer tube, but the Trek 520 has been made for years with the original ones being 1" threaded.
asked by:
A Visitor
Will this work on a Gary Fisher Tassajara mountain bike?
answered by:
t.young
If that bike has a threadless steerer with enough clamping area, yes.
asked by:
apatz87
Can this be cut down to length?
answered by:
mlewis
Yes, you can cut this extension down the the correct length just like a steertube. Just make sure the top of the extension is no more than 1-2mm below the top of the stem.

your
90
log-in
to get credit for your question