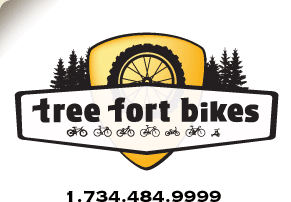 Become a Tree Fort Bikes Affiliate
Lets team up! Tree Fort Bikes' Affiliate program earns you commisions
Do you have a website or blog related to cycling or Internet shopping in general? Perfect, the Tree Fort Bikes Affiliate program is a great way to monitize and start earning a 5% commision on every qualified buyer you send our way. Over the last 12 years Tree Fort Bikes has been hard at work optimizing our site and customer support for high conversion (and we'll never stop), a perfect place for your visitors to buy and a perfect place to earn cash for the great site you have created!
Join up with Tree Fort Bikes for free, here's what the program looks like:
5% base commission on sales
A 30-day cookie duration, earn commissions from traffic you send for a full month
Exclusive Affiliate offers and coupon codes for your visitors
Innovative Account Credit / Cash Back program for our customers
We provide professional banners, our product data feed & text ads
Dedicated ad support with 12 years of ad agency design experiance
Seem like a perfect fit? Head on over to our affiliate network partner, Avant Link.
Join through AvantLink