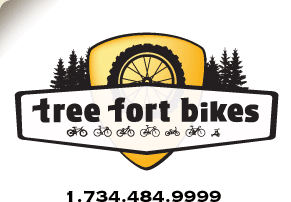 Product ID: 333222417557

Ice Spiker Pro Studded Tire, 27.5x2.25 EVO LiteSkin
0 available in-store, 153 available online
all about the
Schwalbe Ice Spiker Pro Studded Tire, 27.5x2.25 EVO LiteSkin
The
Schwalbe Ice Spiker studded mountain bike tire
is one of the fastest rolling studded mountain bike tires on the market. The
27.5" Ice Spiker
features
402 studs
with an aluminum base and carbide pin. Schwalbe's winter rubber compound maintains grip when using the
Ice Spiker
below freezing temperatures.
Ice Spiker
Evo LiteSkin tires are Schwalbe's lightest option when it comes to studded tires. LiteSkin tires have the same tubeless-ready bead as their SnakeSkin counterparts, but without the added flat protection and a thinner sidewall.
Ice Spiker tires
with the LiteSkin sidewall may require a little bit of additional sealant to seal, but they can be used with or without tubes.
Ice Spiker Evo tires
average about 265g less weight than the less expensive Performance Line
Ice Spiker tires
in the same size.
Studded tires like the
Schwalbe Ice Spiker
do have a break-in period.
Schwalbe
recommends that the
Ice Spiker
be ridden on asphalt for about 25 miles (40km) while avoiding sudden stops. During this period it is normal to loose some studs and this is not considered a defect or warranty issue. A
stud tool
and additional
replacement studs
are available.
Schwalbe Winter rubber compound
402 aluminum/carbide studs
Evo LiteSkin casing
835g average weight


your
90
log-in
to get credit for your question