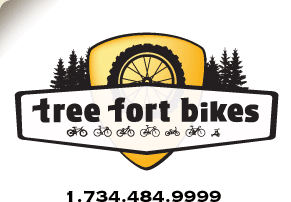 Product ID: 333222416985

Naughtvind Winter Cycling Softshell Jacket
all about the
45NRTH Naughtvind Winter Cycling Softshell Jacket
45NRTH
has been on a mission to keep you cycling during even the coldest months of the year. Choosing the right clothing is key to staying comfortable, sure those giant puffy down jackets keep you warm while you are waiting for your car to warm up or sitting in a stadium but will make you over heat once you get warmed up out on the bike. The
45NRTH Naughtvind Shell Jacket
has been designed with cycling in mind.
Made from
Schoeller soft shell material
the
45NRTH Naughtvind Shell Jacket
stretches to provide restriction free movement, but unlike other materials that loose their effectiveness when stretched the
Schoeller soft shell
material maintains its wind and water blocking properties.
Perspiration is your bodies natural way to cool itself off, which is fine if it is 80 degrees outside, not so much at 15. The
Scholler soft-shell material
is breathable to help wick moisture away, but even the best fabrics have a hard time keeping up with really intense rides, so the
Naughtvind
features venting under each arm and along the back to help expel excess body heat.
The
Naughtvind Shell Jacket
features an asymmetric zipper and special collar shape. The asymmetric zipper prevents chin rub and is easier to unzip one handed while on the bike. The collar shape provides good neck protection and offers the option of providing additional face protection when in the riding position.
To help carry all of your stuff the
Naughtvind Shell Jacket
has 3 oversized rear pockets and a front Napoleon pocket that are positioned to not interfere with hydration packs and backpacks.
Not sure which
Naughtvind Jacket
will fit you best? Check out the
45NRTH
size chart
here
.
Stretchy, weather blocking, breathable Schoeller soft shell construction
Asymmetrical zipper
Black reflective details
3 large rear pockets and 1 chest pocket
The
Naughtvind cycling apparel system
is designed to compliment the rest of
45NRTH
's cold weather cycling gear.


your
90
log-in
to get credit for your question