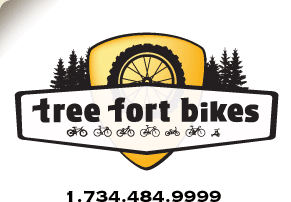 Product ID: 333222415193

Alivio T4000 V-Brake Lever Set
all about the
Shimano Alivio T4000 V-Brake Lever Set
Shimano's Alivio T4000 brake lever set
features a 2-finger lever blade design with the sturdy feel Shimano is known for but at a price that puts them up against the generic levers. The
Alivio T4000 brake levers
are designed to work with both linear pull and mechanical disc brakes that use a long pull. If you have smaller hands or prefer a closer lever position the
T4000 brake levers
have an adjustment screw that makes getting the lever in the perfect position easy and quick. Slotted barrel adjusters enable on the fly cable adjustment and quick cable changes.
Sold as a pair
Works with v-brakes and mechanical disc brakes
Cables not included
Fits standard 22.2 mountain handlebars
Shimano Alivio T4000 brake levers
bring name brand performance and house brand pricing to insure solid braking when paired with your favorite v-brake or mechanical disc.


your
90
log-in
to get credit for your question