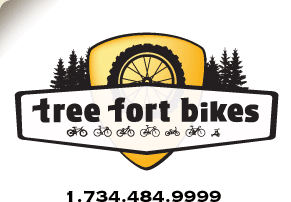 Product ID: 333222415104

all about the
Crank Brothers Doubleshot 2 Pedals
More so now than ever before has there been a need for a pedal that can be used both clipped in and as a flat pedal with a wide platform.
Crank Brothers
went back to the drawing room when they designed the all new
DoubleShot Hybrid Pedal
to create a pedal that has a flat side to meet the needs of cyclists for bikepacking, fatbiking or just a quick trip around the block with your kids. The clipless side will give the same entry and release that you have come to love from
Crank Brothers
.
Crank Brothers
always finds to add little touches to their products that put them just a little ahead of other brands. The colors for instance on the
DoubleShot pedals
surely look nice and while that is great it isn't a feature on it's own. So that you can quickly determine which side is facing up
Crank Brothers
made each side a
contrasting color
, other brands are all silver or black, which would you rather try to clip into during afternoon rush hour.
The platform side of the DoubleShot has molded traction pins and the clip side features a diamond plate texture for slip free engagement.
Included with the
DoubleShot pedals
are a pair of
Crank Brothers Premium Brass Cleats
that feature 6 degrees of float and a 15 or 20 degree release angle depending on which shoe the cleat with the dot is placed. Plastic shims and a 2.2mm Left to Right adjustment will allow you to position the cleats perfectly on your shoes.
Crank Brothers
is so confident in their new pedals that they back them with a
5 year warranty
, most other companies offer a year at best.
At first glance when installing the
DoubleShot
there doesn't seem to be an indicator of which side the pedals go on.
Crank Brothers
sells these pedals all over the world they went with a language neutral indicator, kinda like Ikea furniture. The left pedal has a line around the spindle letting you know it goes on the non-drive side of the bike.
Sold as a pair

Premium 2-bolt Brass cleats included

Simple to maintain and repair
395g/pair
The
Crank Brothers DoubleShot Hybrid pedals
offer the performance of a clipless when you need it and the convenience of a platform when you want it.


your
90
log-in
to get credit for your question