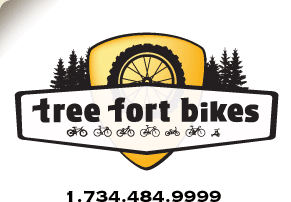 Product ID: 333222415077

Frame Bag 5 for Pugsley and Moonlander
all about the
Surly Frame Bag 5 for Pugsley and Moonlander
If you love your
Surly fatbike
so much that it is time to start taking it on overnight or longer trips a
Frame Bag
is essential.
Frame Bags
turn your mild mannered
Pugsley
or
Moonlander
into a
bikepacking
machine by filling all of that waisted space between the frame tubes with durable water resistant storage.
Surly Frame Bags
are made for them by
Revelate Designs
, a world renowned producer of expedition grade bikepacking gear. The main body of the bag is made from
Dimension Polyant VX 42
, a woven rip-stop material that was developed for and used as sail cloth for racing yachts. This material is not only lightweight, but also offers excellent resistance to tearing, abrasions and water. Nothing is worse than ruining months of planning your epic
bikepacking
trip only to have a zipper blow out on day 2 of 7.
Surly Frame Bags
use ultra strong YKK zippers with a water resistant coating on the outside to help keep your stuff dry.
The
Surly
Frame Bag 5
attaches to your bike via velcro straps to keep it secure and in-place. For those of you that cherish the finish on your steel steed take note this bag WILL scratch the paint especially when used in dusty or muddy conditions. A product like
Helicopter tape
will keep your bike looking show room new.
Does not include port for hydration packs

Water resistant zippers help keep gear dry

Multiple pockets for organization and easy access while moving

Designed by Revelate Designs for Surly
Which
Frame Bag
will fit your bike?
Surly
originally designed this bag for
Moonlander
and
Pugsley fat bikes
and are considered an "A - Fit" custom tailored to fit like a fine suit. The
Surly Frame Bag 5
will also work as a "B-Fit" for newer models like the
IceCream Truck
and
Wednesday
meaning that they work work just fine, but the fit is more "Off the rack" like a suit from your favorite department store. You can find an up to date size chart from
Surly
here
which will show the most current chart of which bag fits what. Specifically the
Frame Bag 5
fits:
XL/XXL Moonlander - A Fit
XL/XXL Pugsley - A Fit
XL 1x1 - B Fit
XL Troll - B Fit
XL Big Dummy - B Fit
XX-Large Ogre - B Fit
XX-Large Karate Monkey - B Fit
XX-Large ECR - B Fit

XX-Large IceCream Truck - B Fit


your
90
log-in
to get credit for your question