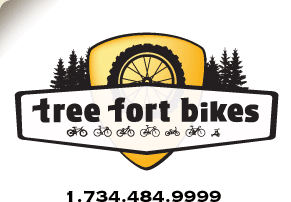 Product ID: 333222411209

Fatboard Fat Bike Clip-On Fender Set
0 available in-store, 101 available online
all about the
SKS Fatboard Fat Bike Clip-On Fender Set
A clip-on fender set designed specifically for fat bikes.
Rear fits to the seat post with the proven tool-free SKS quick-release power-strap attachment system
Two-hinge arm in the rear allows adjustability to the bike geometry
Front is mounted under the downtube by high-performance straps

questions about the
SKS Fatboard Fat Bike Clip-On Fender Set
asked by:
mbl...@co....net
Will the front SKS Fatboard fender set fit a 2016 SE F@E non-circular downtube?
answered by:
canteau
The SKS Fatboard fenders should fit, the straps are fairly flexible and conform to the square down tubes of some of the carbon fat bike we sell.

your
90
log-in
to get credit for your question