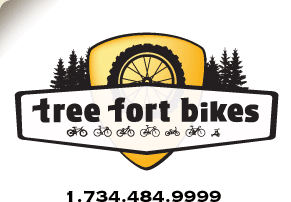 Product ID: 333222410793

Wolfgar Winter Cycling Boot - 2016
all about the
45NRTH Wolfgar Winter Cycling Boot - 2016
Brave the most extreme winter conditions and never worry about your feet.
Two-bolt compatible Vibram out-sole is custom studd-able to claw into the ice when things get slick
Whether heading out on a multi-day expedition or groomed singletrack session, the removable felted wool liner boot wicks moisture away from feet while retaining its insulating properties
On long rides, carry a spare liner to swap out for a fresh, dry pair
Precise placement of Aerogel under the foot and over the toe blocks cold and wind from chilling feet
Features twice the insulation of the Wolvhammer boot, to keep feet warm down to -25 F and keep out the harshest days and nights of winter
45NRTH recommends that cleat shims such as the
Crank Brother Shoe Shields
should be used. Damage to the carbon sole without the use of these will not be considered a warranty

questions about the
45NRTH Wolfgar Winter Cycling Boot - 2016
asked by:
A Visitor
What pedal to you recommend for use with the 45NRTH Wolfgar Winter cycling boot?
answered by:
canteau
Crank Brothers Mallet pedals do a good job of clearing snow while giving you a wide platform should they clog up.

As with any Crank Brothers pedal you will want to use a set of Crank Brother's shoe shields when mounting them to the 45NRTH Wolfgar winter cycling boots.
asked by:
joeswens
When will you get restocked?
answered by:
kristenkey
Unfortunately this product has been discontinued.

Thanks!
asked by:
A Visitor
Do you have a sizing chart ? And how do these boots fit most feet snug loose etc ?
answered by:
canteau
Sizing information can be found here: http://45nrth.com/products/size-guide/footwear

The boots are cut full, but it will really depend on what socks and layers you are wearing.
asked by:
A Visitor
where is this boot manufactured?

answered by:
canteau
The 2016 Wolfgar boots are made in Thailand.
asked by:
A Visitor
I am using flat pedals. Do I need something to cover the cleat hole?
answered by:
canteau
45NRTH does not recommend the 2016 Wolfgar to be used with flat pedals. Unlike the Wolvhammer that includes a cleat plug the Wolfgar does not.

your
90
log-in
to get credit for your question