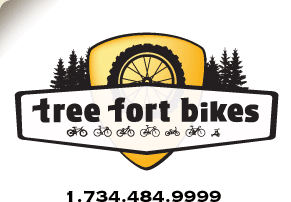 Product ID: 333222406141

2016 Mukluk GX1 Complete Fat Bike
all about the
Salsa 2016 Mukluk GX1 Complete Fat Bike
The big news for the 2016 Mukluk is an update in geometry. Mukluk is now sharing the same numbers as the highly acclaimed Salsa Blackborow fatbike. They've found this geometry works extremely well in all conditions and use cases whether it be riding groomed singletrack at your local trail, exploring a deserted beach, or embarking across the wild frozen expanses of Alaska in the ITI race.
Redesigned alloy frame
Rock Shox Bluto RL fork
SRAM GX1 drivetrain with SRAM Guide R brakes
Sun Ringle Mulefut tubeless ready 80mm rims
Surly Nate 120tpi tires

questions about the
Salsa 2016 Mukluk GX1 Complete Fat Bike
asked by:
A Visitor
I assume that salsa bikes have to be pickup in person and you can't so Internet sales.
answered by:
canteau
Correct Salsa bikes need to be purchased in store.

your
90
log-in
to get credit for your question