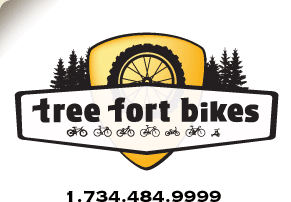 Product ID: 333222403821

Bulldozer Fat Bike Tire: 26" x 4.7" 120tpi Folding Bead Silica Compound
0 available in-store, 76 available online
all about the
Vee Tire Co. Bulldozer Fat Bike Tire: 26" x 4.7" 120tpi Folding Bead Silica Compound
Vee Tire Co. Bulldozer Tire. The Bulldozer is a Fat Bike tire designed for all terrain mountain bike riding in even the most demanding conditions.
Silica rubber compound to aid in traction in wet and snowy conditions when temperatures drop
Agressive side and transition knobs provide excellent cornering control while the center tread knobs grip hard to maintain superior traction
120 tpi casing reduces weight

questions about the
Vee Tire Co. Bulldozer Fat Bike Tire: 26" x 4.7" 120tpi Folding Bead Silica Compound
asked by:
A Visitor
Does it fit in the standard frame without rubbing?
answered by:
canteau
Vee Rubber fat bike tires are not designed to work on standard mountain bikes. Most standard mountain bikes are designed to work with tires between 2.0-2.4" in width.
asked by:
A Visitor
Do you sell this in white?
answered by:
cjsears
Unfortunately no, we only have the Vee Rubber Bulldozer in black. Thanks

your
90
log-in
to get credit for your question