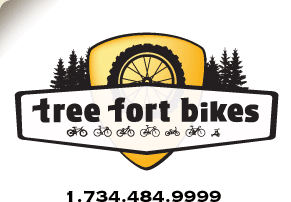 Product ID: 333222387591

2015 El Mariachi 2 Complete
all about the
Salsa 2015 El Mariachi 2 Complete
The El Mariachi is our 29er hardtail, designed for slaying singletrack, getting your bikepacking trips on, and staying out later than originally planned.

Alternator dropouts make the El Mariachi an incredibly capable and versatile bike. Thru-axle, geared, singlespeed, or Rohloff are all options should the spirit move you. Set it up with suspension, a rigid steel fork, or our Firestarter Carbon fork to truly customize the ride. You can even throw our Alternator Standard Rack and panniers on, and do some off-road touring.

El Mariachi. The perfect soundtrack for singletrack.

questions about the
Salsa 2015 El Mariachi 2 Complete
asked by:
A Visitor
Do you have a large in stock, and what is the build spec?
answered by:
cjsears
Please call (734) 484-9999 as stock and availability are always changing. Thanks
asked by:
A Visitor
Any small size in stock? Price?
answered by:
t.young
Call for current availability.
asked by:
A Visitor
What is the total weight of the large?
answered by:
t.young
Our medium is 26lbs 11oz.
asked by:
akruege5
Are the disc rotors/hubs center lock or six-bolt style?
answered by:
t.young
I believe they're center lock.
asked by:
A Visitor
I am interested in purchasing a 2014 El Mariachi frame in size XL. Available from TFB?
answered by:
t.young
The XL is available from Salsa, it can only be purchased in the store, we can't ship them.

your
90
log-in
to get credit for your question