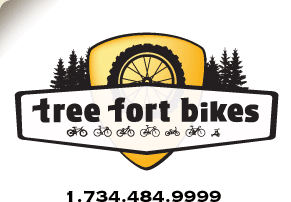 Product ID: 333222387298

V-Stay Kit for Velo Fenders
all about the
SKS V-Stay Kit for Velo Fenders
This is the optional V-stay kit for SKS Velo fenders. These will allow for a more stable and permanent mounting of the front and rear fenders.
Available for Velo 42/47, Velo 55, and Velo 65 fenders
Stays clip into fender for additional stability

questions about the
SKS V-Stay Kit for Velo Fenders
asked by:
A Visitor
What troubles to expect if I try these Velo-65 26" x 2.35?
answered by:
t.young
It should work as-is, you probably won't have to bend it at all. Thanks!
asked by:
A Visitor
Does this work on a 29 inch mountain bike? Motobecane? No screw holes near the axle.
answered by:
t.young
While most mountain bikes aren't designed for use with fenders, a few p-clamps could help make some attachment points. Thanks!

your
90
log-in
to get credit for your question