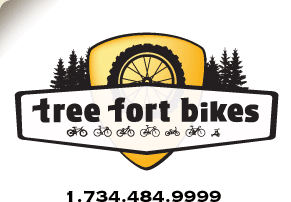 Product ID: 333222387269

BB7-S Mountain Disc Brake with HS1 Rotor
all about the
Avid BB7-S Mountain Disc Brake with HS1 Rotor
The BB7S is a sleek upgrade to the most popular mechanical disc brakes on the market. With a stylish black anodized finish and stainless steel hardware, the BB7S is the logical next step in these reliable and easy to set up mechanical disc brakes.
Mountain version for long-pull levers only
Tri-Align Caliper Positioning System (CPS) for easy caliper/rotor alignment
Sleek body design with a fully sealed Ball Bearing mechanism and integrated cable stop
Dual pad adjuster knobs and full pad retraction for drag free setup
Tool-free pad adjustment and replacement (same pads as Juicy)
Includes post mount caliper with IS (51mm) fork and frame adapters, HS1 6-bolt rotor, and sintered-metallic pads
Kits fit most front or rear applications with supplied adapters
Caliper weight: 197g
Note: Due to the shape of the brake pad installation tabs, this model is not compatible with Centerlock or HSX rotors.

SRAM may also be including the updated Centerline rotor instead of the HS-1 rotor.

questions about the
Avid BB7-S Mountain Disc Brake with HS1 Rotor
asked by:
jboalick
Will these work on a surly moonlander? What size rotors to use?
answered by:
canteau
The Avid BB7S is compatible with the Surly Moonlander fatbike. The stock bike came with 160mm rotors, but you can upgrade to 180mm rotors if you need more stopping power. The BB7S disc brakes do not include new cables and housing which is recommended when installing the new brakes.
asked by:
A Visitor
I want to run a Rohloff on my fargo. Will the avid bb7s work with the sram s500 levers?
answered by:
t.young
No, S500 levers are short pull and these are long pull calipers. You would need the BB7 Road version.
asked by:
A Visitor
I have a coda brake system w a fronts rotor of 170 and rear 150. Will the brake work?
answered by:
t.young
I don't know what parts you'll be using with what you have now. It's best to keep levers/calipers/rotors the same from the manufacturer.
asked by:
A Visitor
Will this caliper work with a center lock "hub" and a 6 bolt adapter with the hs1
answered by:
mlewis
We haven't had anyone try that combination yet, so we're not sure what issues you may run into.

your
90
log-in
to get credit for your question