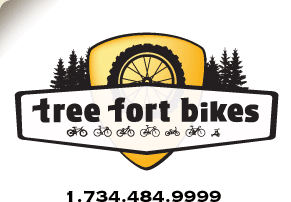 Product ID: 333222386898

40 Series ZS44/28.6 EC44/30 Headset
0 available in-store, 125 available online
all about the
Cane Creek 40 Series ZS44/28.6 EC44/30 Headset
Cane Creek 40-Series ZS(Zero Stack) assemblies feature press-in cups with bearings inside the frame. The 40-Series is the workhorse of Cane Creek's headset line-up. Representing the balance of performance, durability and value, the series incorporates all the features necessary for a robust, lightweight, long-lasting headset.
For straight 1-1/8" forks

questions about the
Cane Creek 40 Series ZS44/28.6 EC44/30 Headset
asked by:
A Visitor
This will fit a Traitor Crusade correct?
answered by:
anonymous
Just wanted to confirm the stock fork has a 30 crown race diameter so this will fit.
answered by:
canteau
This headset will fit the Crusade currently shown on their website if you are running a straight 1-1/8" fork.
asked by:
A Visitor
Would I be able to swap the lower bearing to run a tapered fork when I want?
answered by:
canteau
Yes the Cane Creek 1.5" bearing is available here

http://www.treefortbikes.com/product/333222386786/1202/Cane-Creek-40-Series-Black.html

You will also need a crown race that works with 1.5 forks also.
asked by:
A Visitor
This fits the Krampus?
answered by:
t.young
Yes, this should work.

your
90
log-in
to get credit for your question