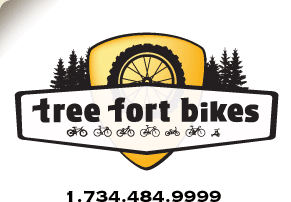 Product ID: 333222383650

2013 Reba RL Suspension Fork 29" Tapered
all about the
RockShox 2013 Reba RL Suspension Fork 29" Tapered
The
Rock Shox Reba
just gets love from everyone. With remarkably consistant performance and durability
Reba RL
offers this legendary performance with simpler set up and lower price point than the RLT models.
The
Reba
uses an aluminum crown, steertube, and 7000 series 32mm upper tubes to keep weight crazy low. T
his fork is available in a plush 100mm travel length (adjustable from 120mm-80mm by replacing SoloAir Spring).
The
Reba RL
forks feature quick and easy setup with externally adjustable rebound and low speed compression.
Motion Control
technology means the patented and adjustable blowoff valve allows the fork to maintain lock out efficiency while immediately absorbing any bumps that may disrupt your rhythm.
Rock Shox's Solo Air
technology is an extremely durable air spring system that allows both positive and negative air chambers to be simultaneously filled through a single valve, making suspension setup nice and simple while keeping weight down and ride quality plush. Air and sag guides are printed right on the fork for easy setup with nothing more than a shock pump.
29" wheel compatible

1.5 - 1-1/8" tapered steer tube

100mm adjustable travel

9mm QR dropouts

74mm disc brake post mount

1485g

questions about the
RockShox 2013 Reba RL Suspension Fork 29" Tapered
asked by:
A Visitor
do you have this same fork in a 15 MM QR Maxle?
answered by:
mlewis
Currently the Reba RL is only available for us to order in 9mm QR, the RLT model however is available with the 15mm Maxle. Thanks!

your
90
log-in
to get credit for your question