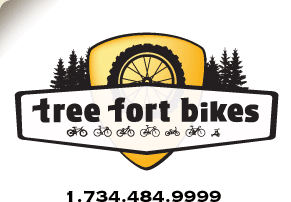 Product ID: 333222382382

Please call 734-484.9999 and let us help you select the least expensive and most assured shipping method for your Christmas presents!

all about the
Giant 2013 Sedona DX
"Hit the road, the path, or the trailride. The all-new Sedona, and the choices are endless."
Features (upgrades over the Sedona)
24-speed drivetrain
Front suspension for comfort and control
Light and strong Giant double wall alloy rims
Kickstand
Sizes: S, M, L, XL
Colors: Black/Grey/Gold, Red/Red/Silver
This classic, well-rounded X-road bike has been redesigned to make it even more rider-friendly on all types of terrain. It's built with the familiar, stable stance of a mountain bike, including the fat tires and upright position, but is equally comfortable just cruising the street. With a lightweight aluminum frame, suspension for off-road excursions, and a broad range of gears, Sedona is ready for any adventure.


your
90
log-in
to get credit for your question