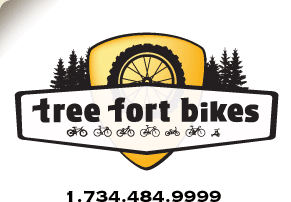 Product ID: 333222382237

Dillinger 26x4.0 Studded Fatbike Tire 120 tpi
all about the
45NRTH Dillinger 26x4.0 Studded Fatbike Tire 120 tpi
The 45NORTH Dillinger
is the first ever studded fatbike tire. Riding in the snow and ice is now even better, if that is even possible. Featuring 240 lightweight aluminum carbide studs, the
Dillinger
weighs an incredible 1275 grams studs and all. This ultralight tire has a 120 tpi casing with a kevlar folding bead. If you have been searching for the ideal blend of traction, speed and fat-ness look no further. Grab some
Dillingers
and go anywhere.
Specifications:
Weighs only 1275 grams
Features 240 replaceable studs
ISO Width: 102mm
ISO Diameter: 559/26'' mountain
Folding bead
Color: Black
Intended Use: Winter/Studded/Fatbike
It is common to lose 5-10 studs during normal use due to friction, consider grabbing a Tire Stud Tool Kit.

questions about the
45NRTH Dillinger 26x4.0 Studded Fatbike Tire 120 tpi
asked by:
A Visitor
whats the break in time for dillingers studs on pavement new to studded tires
answered by:
mlewis
Sorry, but we're not sure what information your asking here.. feel free to call us directly at 734.484.9999 for more help.
asked by:
A Visitor
what are the differnts between the two dillingers ,one has a solfter wall??
answered by:
mlewis
The higher thread count (TPI) tire is lighter weight and has a more supple casing, meaning the tire has a smoother feel over rough terrain, at the expense of a less durable sidewall.

your
90
log-in
to get credit for your question