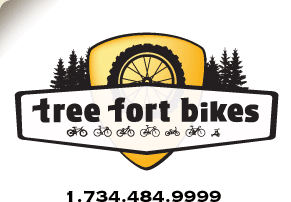 Product ID: 333222382039

2013 Mukluk 3 Complete Fat Bike
all about the
Salsa 2013 Mukluk 3 Complete Fat Bike
The Salsa Mukluk lives up to Salsa's "Adventure by Bike" statement like no other bike in their line up. Fat Biking started as a way for people who live north of the 40th Parallel to be able to extend their riding season throughout the winter, but as riders started using the bikes more and more because of the increased traction and stability in conditions other than snow.
The Mukluks Explore geometry puts the rider in a comfortable neutral position that is aggressive enough to rip around the local singletrack, but comfortable enough for a week long overland tour in places you didn't think a bike could get you.
The Mukluk is equipped with the right mounts should the beaches of Alaska or the forrest roads of Michigan's Upper Peninsula call your name. The Mukluk has the following mounts to add all your gear
Traditional bottle cage mounts on the seat tube and the underside of the down tube. XS Mukluks loose the seat tube mount.
Rear Rack mounts
Mid-blade mounts for front panniers on the fork
Salsa also teamed up with
Revelate Designs
to create frame bags specifically for the Mukluk. Choosing a bag is easy just get the same size bag as your frame!
For 2013 Salsa did make some improvements/changes to the Mukluk. New for 2013 are:
44mm headtube allows for the use of a straight 1-1/8 fork or if you need to shed so weight the new tapered Beargrease aluminum fork will also work if you change out the bottom headset cup.
Alternator dropouts have been added for those looking to run your Mukluk as a single speed. The Salsa Alternator dropouts were previously only available on the Ti version. Alternator dropouts are also used on the race proven El Mariachi in the NUE Series races and Ride the Divide Events.
Mukluk 3's get new paint, blue is so last year! This year you have the option of green or orange.
The Mukluk 3 complete is a solid package for riders looking to get into Fat Biking. Aside from the frame upgrades the Mukluk 3 complete gets the following upgrades for 2013 making it an even better value:
Salsa Snow
ISIS double crank improves chainline over the previous TruVativ crank
Avid BB7's
give more power and adjustability than the Avid BB5 brakes of the 2012 model.
Sram X.5 Trigger Shifters,
this ones is up for debate. The X7 twist shifters were a little slow and had some play in them so the triggers are going to shift faster, but the twist shifters are easier to use with bulky gloves. If used with bar mits I would have to say that it is an improvement.

Surly Nate 3.8" tires
are a better all season tire than the Larry/Endomorph combo which is better suited for snow only use.


your
90
log-in
to get credit for your question