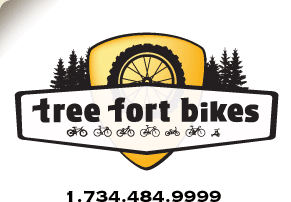 Product ID: 333222381870

45North
Wolvhammer Winter Cycling Boot
all about the
45North Wolvhammer Winter Cycling Boot
December 2013: Please note that these shoes are out of stock from 45North. At this time we don't know if we'll be getting any more in.


45North
had a vision of a winter cycling boot that transcended typical cycling shoes, and the
Wolvhammer
boot is the embodiment of their concept. Inspired by mountaineering designs, the
Wolvhammer
is packed with 200g of Thinsulate around the forefoot, and a NASA approved aerogel footbed protects your foot from cold metal cleats.
Outside protection is handled by 1000-denier Cordura for abrasion resistance and a waterproof-breathable Sympatex membrane keeps out cold, wet snowmelt while managing perspiration from within.
The sturdy Vibram sole needs no introduction, and is ready to take the SPD compatible cleat of your choice.
Mid-calf height is the highest of any cycling boot available
Inner boot uses a pull tab and simple cinch lock lacing for easy on/off even while wearing gloves, synthetic fur ankle piping maintains inner warmth
Fleece lined outer boot keeps out cold and moisture with a covered zipper and secure velcro adjustment strap
Gaiter hook on front of boot allows easy and secure attachment of gaiters (not included)
Cordura and leather outer provide protection from mud, snow, and salt
December 2013: Please note that these shoes are out of stock from 45North. At this time we don't know if we'll be getting any more in.

questions about the
45North Wolvhammer Winter Cycling Boot
asked by:
A Visitor
I am between a 13 and 14. What size would you recommend, 47 or 48??

Thanks
answered by:
t.young
I would probably go with the 48, but it's of course impossible for me to tell you how it'll fit your foot.
asked by:
A Visitor
I take a size 13 wide shoe,what size boot should I order?
At what temperture are th
answered by:
t.young
These models don't come in wide versions. 47 would probably work. 45Nrth say it's good for temperatures between 0 and 25.
asked by:
A Visitor
do you have size 43 and 44 in stock to try on?
answered by:
mlewis
At the time of this question those sizes are sold out.
asked by:
A Visitor
If I order size 43 say and they are too big, can I return them for 42's?
answered by:
t.young
If it's within 30 days and they're like new and sellable, it won't be a problem.
asked by:
A Visitor
So I wear a 42.5 shoes and my feet are a little wide. Should I order 43's?
answered by:
t.young
I'm not sure if the extra length will necessarily help. Without trying them on in person it's of course very tough to say.
asked by:
mrpaul
can studs /cleats be added on these in case u need to put the foot down
answered by:
mlewis
This boot does have fittings for front studs.
asked by:
mrpaul
can you show a size chart on these boots
answered by:
mlewis
You can find a sizing chart here:

http://45nrth.com/products/softgoods/wolvhammer
asked by:
A Visitor
Do you have info now on correct sizing? I wear a 44 in my road shoe. What should I get ?
answered by:
mlewis
Like all shoes, different brands will fit different, and it is impossible for us to say how this boot will fit you without trying it on. Most feedback has been that these boots run fairly true to size, so sticking with your regular shoe size is a good start.
asked by:
A Visitor
Would you recommend size 1 to accommodate ample room for two pairs of socks for extreme
answered by:
anonymous
thing is you will not need 2 pairs of sock with these keep the spare pair in you pack to change out your single pair when they get all sweaty
answered by:
mlewis
If you're wearing 2 socks, you'll likely need to size up a bit.
asked by:
A Visitor
I WEAR A 10.5 USA WHAT SIZE SHOULD I ORDER ?
answered by:
canteau
44 or 45

your
90
log-in
to get credit for your question