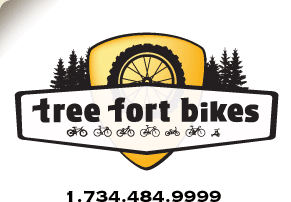 Product ID: 333222377181

2012 Chili Con Crosso Cyclocross Frameset
all about the
Salsa 2012 Chili Con Crosso Cyclocross Frameset
The Salsa Chili Con Crosso is one of the few bikes Salsa builds with the intension of you racing it. Where most of Salsa's bikes bring function and utility to the table the Chili Con Crosso brings speed. The EV6 Aluminum frame has been hydroformed and fitted with the latest tapered headtube and Press Fit 30 bottom bracket. The included fork is also tapered and has both carbon legs and steerer tube.
Unlike most of the other frames Salsa builds the Chili Con Crosso has no rack mounts and no place to add fenders. It does include 2 water bottle mounts to stay hydrated on longer rides.
With the interchangeable drop-outs you can choose to run the Chili Con Crosso as either a traditional geared bike or as a single speed in one of the many new single speed cross events that are popping across the country.
There are a few things to keep in mind when building a Chili Con Crosso that may be different from other bikes that you may have built in the past.
The headset on the Chili Con Crosso is tapered with an IS41 upper cup and an IS52/40 lower. The run a straight 1-1/8" fork you will want to use an IS52/30 bottom cup
The bottom bracket on the Chili Con Crosso is PF30. Sram and FSA have models that will fit without adapters, Shimano/Campagnolo cranks require an adapter to be used in this frame.
The rear drop-outs are spaced at standard road 130mm and are interchangeable between vertical (geared) or horizontal (single speed).
What's in the box? The Salsa Chili Con Crosso Frameset includes the following;
2012 Chili Con Crosso Frame
Salsa Tapered Monocoque Carbon Fork
Salsa Lip-Lock Seat Collar
Geared and Singlespeed Drop-Outs
What's it going to cost to get this shipped to me?
Standard shipping in the Continental US is free!
Shipping to APO, Canada, Alaska and Hawaii is $30
For express shipping please call us for a quote @ 734.484.9999

questions about the
Salsa 2012 Chili Con Crosso Cyclocross Frameset
asked by:
arguelloj
Is the Chili Con Crosso available. No place to choose size
answered by:
mlewis
Sorry, these are all gone. Thanks

your
90
log-in
to get credit for your question