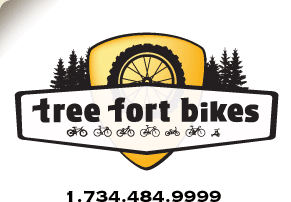 Product ID: 333222375289

SH-MW81 Gore-Tex Winter Cycling Shoe
all about the
Shimano SH-MW81 Gore-Tex Winter Cycling Shoe
The Gore-Tex lining keeps you keep dry while still allowing your feet to breath, crucial for keeping your feet warm in colder climates.
Waterproof GORE-TEX Insulated Comfort FOOTWEAR liner
High visibility reflectors on rear and side of the shoe
Triple offset straps prevent pressure points
Fleece liner insole for added insulation and heat retention
Volume performance last accommodates fit with thick socks
Glass fiber reinforced polyamid sole with optional spike mount
Designed for mountain SPD style pedals
Looking for a little more info and a detail about this shoe?
Check out our blog post that we wrote up.

questions about the
Shimano SH-MW81 Gore-Tex Winter Cycling Shoe
asked by:
A Visitor
Are the cleats recessed into the sole of the shoe?
answered by:
mlewis
As shown in the picture, the cleats will mount recessed like any standard mountain shoe.
asked by:
telemark
does this shoe include the screw-on spikes or do i need to buy those separately?
answered by:
mlewis
The front spikes are not included with the shoes, you'll need to pick them up separately.
asked by:
A Visitor
How does the fleese liner work? Do you have to use it? Could I go without?
answered by:
canteau
The lining is sewn into the inside of the shoe. You will have to ride with it unless you want to modify the shoe beyond what Shimano intended the use to be.
asked by:
A Visitor
How does the sole stiffness compare to other Shimano shoes? MH-162's were too soft fo
answered by:
cbuijk
This is a very stiff-soled shoe with little-to-no flex.
asked by:
Marple200
Can I exchange them if I return them unused after trying them on if they don't fit rig
answered by:
mwirth
As long as it has been less than 30 days and they are in the original packaging unused.
asked by:
CHanskat
I normally wear a 44 in a Shimano MTB shoe. Should I consider a 45 for thicker wool socks?
answered by:
cmcmann
Yes, most people we've talked to have sized up in these.

your
90
log-in
to get credit for your question