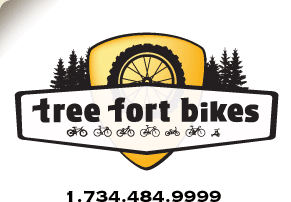 Product ID: 333222375108

all about the
Salsa 2012 El Mariachi Frame
The Salsa El Mariachi is their get-it-done-well-everyday mountain bike. It is proof that a mountain bike can kick ass repeatedly.
Salsa first introduced the steel version El Mariachi in 2007, and riders have given it rave reviews ever since. After all, every triple-triangle frame with 29er wheels is not necessarily equal.
The steel El Mariachi's use Salsa's Alternator dropouts which are custom-designed, investment cast frame plates paired with forged aluminum swing plates for geared or singlespeed use. Using the Alternator dropouts, geared riders can finetune the ride characteristics of their bike by adjusting chainstay length and overall wheelbase to be quick and nimble, or longer and more stable.
The Alternator dropouts swinging design and set screws offer quick setup and tensioning. Vertical wheel entry means no re-tensioning or brake adjustments are necessary after a wheel change. Slip-free and creak-free performance and have proven themselves in the longest, toughest races and rides. In fact, an El Mariachi set up singlespeed took second place in the 2011 Tour Divide race.
Uses Salsa's Workhorse geometry for handling that is stable but not sluggish.
Triple-Butted Salsa Kung Fu Cromoly with size specific drawn tubes for optimal ride quality.
Suspension corrected for 80-100 forks
44mm headtube allows for the use of either straight or tapered forks. (ZS44 upper and lower for 1-1/8 fork and ZS44 upper with EC44 lower for a 1-1/8 to 1.5 tapered fork)
Clearance for most 2.4" tires
XS/S frames have 1 water bottle mount
Medium-XL frames have 2 water bottle mounts
Salsa Lip-Lock seat collar is included
Max rotor size is 185mm (7")

questions about the
Salsa 2012 El Mariachi Frame
asked by:
A Visitor
Any ETA on large frames? Did you already get them and sell out? Or have they not arrived?
answered by:
mwirth
They have not come in to stock as of 2-17-2012. Thanks!
asked by:
A Visitor
Is this frame currently available in Medium - Slate Blue?

answered by:
awilson
As of 1-24-12, we're still waiting for it!

your
90
log-in
to get credit for your question