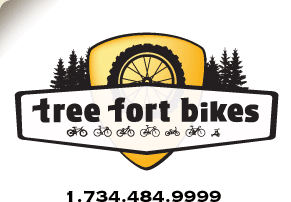 Product ID: 333222371974

Super Light 26" x 2.4-2.7" 32 mm Presta Valve Tube
0 available in-store, 200 available online
all about the
Q-Tubes Super Light 26" x 2.4-2.7" 32 mm Presta Valve Tube
Q-tubes are great reliable replacement tubes that come in a variety of sizes for most applications from the smallest kids bike to world class race bikes.
Super Light tubes use thinner walls to reduce the weight of the tube on average of 10-35g
Presta valve tube have an external thread and are thinner that standard Schrader valve tubes. An adaptor can be fitted onto this external thread to permit the Presta valve to be connected to a pump with a Schrader head.
If you are going to use Presta tubes in a rim that is designed for Schrader tubes you must use an adapter such as the Wheels Manufacturing Presta Saver to prevent damage to the valve stem.
Presta tubes work better in high pressure tires because the valve has no return spring which pushes the valve closed under pressure. You close the valve by turning the valve core shut.

questions about the
Q-Tubes Super Light 26" x 2.4-2.7" 32 mm Presta Valve Tube
asked by:
A Visitor
Do these have a removable valve core?
answered by:
t.young
Yes.
asked by:
A Visitor
Will this inner tube fit on a 26x3 surly knard tire?

answered by:
t.young
Possibly, we've not tried that combination.
asked by:
Tundratactical
So I have read several blogs with people using this on fatbike tires. How does that work?
answered by:
anonymous
I just did the Marji Gesick 100 race in Marquette, Michigan. It is grueling and the terrain is unforgiving (sharp rocks, roots, etc.). I sliced open my Jumbo Jim 4.0 fat bike tire early in the race. It was set up tubeless but wouldn't seal up. I threw in one of these tubes and it worked flawlessly for the next 15 hours of the race. I won't buy anything else but these for my fat bike but plan to only use in emergencies as I prefer to be tubeless whenever possible.
asked by:
A Visitor
Can these be used for the Surly 3.8 Nate?
answered by:
mlewis
The super light tubes won't have enough stretch in them, but many of our customers have had good luck with the thicker DH tubes.
asked by:
A Visitor
Whats the weight of this tube?
answered by:
mwirth
256 grams on our scale.

your
90
log-in
to get credit for your question