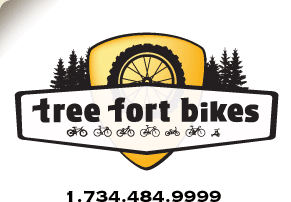 Product ID: 333222371940

Nakisi Monstercross Frame/Fork

all about the
Voodoo Cycles Nakisi Monstercross Frame/Fork
A singlespeed cross bike that fits 2.3" 29er tires, the VooDoo Nakisi 29"/700c frame is the epitome of Monstercross. Voodoo Black Magic butted CrMo with horizontal 135mm dropouts, multiple bottle bosses, rack mounts and gear hangers make this the mother of all go anywhere touring bikes. Specifically designed for dirt drop bars, a high rise short reach stem means a very comfortable ride so you can go the distance.
Horizontal dropouts with gear hanger and cable stops for front and rear derailleurs
Disc tabs and brake bosses
Fits 29x2.3" tires with clearance for fenders and braze-ons for front and rear racks
IS disc mount and cantilever brake studs on frame and fork
Bottle bosses on both seattube and downtube
5.0/2.0lbs frame/fork (54cm)

questions about the
Voodoo Cycles Nakisi Monstercross Frame/Fork
asked by:
A Visitor
Can I make it a geared bike???
answered by:
jrichard
You certainly can. They have included a built in hanger for just that purpose!
asked by:
A Visitor
Hello, what does the frameset weigh? (58)?
answered by:
jrichard
Unfortunately VooDoo does not list the weight for a 58cm and we do not currently have one in customer service to weigh. I would expect the weight to be within a .1 lbs of the 54's weight though.
asked by:
A Visitor
What are the specs (width, diameter and thread pitch) of the bottom bracket?
answered by:
canteau
The bottom bracket is 68mm English thread.
asked by:
A Visitor
Hello, could you tell me what sizes are available?
Thank you!
answered by:
bhardy
The available sizes should now show in the drop-down menu. Be sure to check out VooDoo's geometry charts for these frames since the toptubes run a little long.

your
90
log-in
to get credit for your question