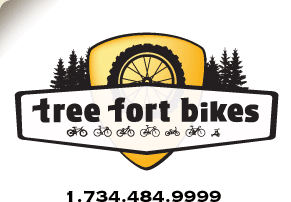 Product ID: 333222371488

Truvativ GXP BB92 Team Mountain Bottom Bracket
2 available in-store, 213 available online
all about the
SRAM Truvativ GXP BB92 Team Mountain Bottom Bracket
If you have a frame that requires a BB92 mountain bottom bracket and have either a SRAM or TruVativ mountain crank then this is the bottom bracket for you.
This bottom bracket is designed for GXP cranks and will not work on frames or cranks that require BB30.
A bearing press like the Park Tool HHP-3 is required for proper installation.
BB92 bottom bracket shells are 91.5mm wide with and inside diameter of 41mm

questions about the
SRAM Truvativ GXP BB92 Team Mountain Bottom Bracket
asked by:
A Visitor
Will this fit a Truvativ XX crank to a Giant Anthem X 29 frame?
answered by:
t.young
I can't find any information on the frame's BB shell width. If it's 92mm wide, then this should work.
asked by:
Cooldoc
Does this fit 2011 Trek Remedy 9.8 bottom bracket?
answered by:
mlewis
Trek doesn't have the bottom bracket size listed for that bike anymore, we'll recommend getting in touch with your local Trek dealer or bring in your bike to be measured.
asked by:
A Visitor
will this fit a raceface evolve dh crank (in my bb92 compatible frame)?
answered by:
canteau
It will not, SRAM uses a tapered spindle. Race Face uses the same 24mm spindle as Shimano. You will want to use the Shimano BB92 bottom bracket.

your
90
log-in
to get credit for your question