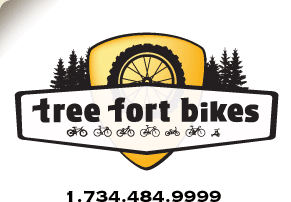 Product ID: 333222370338

Race Face
SIXC 9 Speed Crankset 24/36/Bash - Black/Silver
all about the
Race Face SIXC 9 Speed Crankset 24/36/Bash - Black/Silver
SIXC (the C is silent, eh!) represents the culmination of a massive Race Face engineering effort. Taking what we've learned on the elite XC race circuit, we've started painting in much broader strokes. Race Face has created a crank for the all mountain rider who demands the ultimate in performance. SIXC is lighter than anything else in this category. Strong enough for light freeriding yet snappy enough to propel you past the lycra set, SIXC is the sign many epic riders have been waiting for. Hang on, a new era in all mountain performance composite parts is about to unfold!
Weighs 750g W/ BB!
Hollow composite arms are manufactured in British Columbia, Canada
Pedal & spindle inserts are co-molded with the carbon & mechanically locked into place
CroMoly BB spindle that is permanently molded directly into the drive side crank arm
Turbine Chainrings are machined from AL-7075
Alloy T30 chainring bolts, 8mm crank bolt, and crank puller cap
Triple wiper seal bearings are filled with Phil Wood waterproof grease
Confused about bottom bracket standards and what it is you need? Here's a comprehensive look at the subject:
The Bottom Bracket (Un)Standard blog post.


your
90
log-in
to get credit for your question

specs for the
Race Face SIXC 9 Speed Crankset 24/36/Bash - Black/Silver
Bottom Bracket Included?:
Bottom Bracket Thread Type:
Bottom Bracket Shell Width: