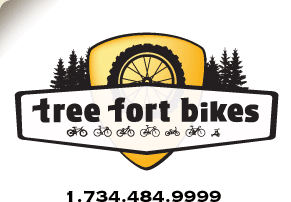 Product ID: 333222369687

all about the
Halo Hex Key Bolt-On Skewers
The Halo Hex Key skewers feature an anodised alloy end cover and nut with Cr-Mo threaded rod using an Allen type Hex key fitting. Lightweight, sleek and an ideal upgrade for improved security as there's no QR lever.
The "Nut" features a steel Halo no-turn tab, making doing up these Skewers and releasing them a lot easier than trying to hold the nut from spinning at the time.
15x3mm cone spanner recess cut into nut, just in case the tab cannot operate
Non-quick release design for added security when using disc brakes
Alloy anchor nut includes Anti-Spin tab which prevents unwanted turning of nut when tightening or loosening the hex through-bolt

questions about the
Halo Hex Key Bolt-On Skewers
asked by:
A Visitor
Will I get enough pressure to use these on a horizontal dropout without my wheel slipping?
answered by:
anonymous
No, you won't. I tried these. My rear one slipped on the first hill, and broke within the first 10 minutes of the ride.

To be fair, it says not for "aggressive" trail use, so I found out that means pretty much NO xc use.
answered by:
JohnMHammer
They are designed to be tightened to only a bit more than 7n-m. That's not very tight. They should be used only with vertical dropouts. I've read a number of stories from people who tried them with horizontal dropouts on the rear wheel and found their wheel slipping out of place.
answered by:
t.young
I don't think these were designed with single speed use in mind.
asked by:
A Visitor
can I use these on a single speed rear wheel?
answered by:
t.young
If the rear axle spacing is 135mm, yes. If it's a track frame with 120mm spacing it won't work.
asked by:
A Visitor
I measured my current quick releases, 130 up front 160 rear on road bike..will these work?
answered by:
t.young
You should measure the frame, not the quick release. Read the section on 'spacing': http://sheldonbrown.com/frame-spacing.html
asked by:
A Visitor
Do these come in other diameters for mountain and 700c road bicycles?
answered by:
t.young
100mm and 135mm are the lengths that are found on the front/rear for mountain and road bikes. Road bikes are actually 130mm, but that won't be a problem for these skewers since the extra length of the shaft will just thread through one end of the nut.
asked by:
A Visitor
what is the diameter of the shaft?
answered by:
mlewis
The shaft diameter is 5mm.
asked by:
A Visitor
Can these be used on a road/TT bike?
answered by:
canteau
It will really depend on the thickness of the rear dropout. They are made to work with 135mm dropouts and most road bikes are 130mm spaced.

There is some additional threads so it will work on some road bikes but not others.
asked by:
A Visitor
Will these work on a 2011 Diamondback Response mtb?
answered by:
cbuijk
Yes -- these skewers will work on any mountain bike with standard 100/135mm front/rear hub spacing.
asked by:
A Visitor
Does it it fit bikes with disc brakes?

answered by:
mwirth
Should not be an issue with disc brakes!. Thanks!
asked by:
A Visitor
Will these fit with chain tensioners?

answered by:
smulder
These will fit just as well if not better than any standard quick release would.
asked by:
random walk
Are these the XL version that I can fit onto a thick rear dropout?
answered by:
bkearns
No, these ones are just the standard model.
asked by:
A Visitor
Are these sold per set or individually?
answered by:
jrichard
These are sold as a set.
asked by:
plattekill
Is this axle 135mm rear spacing?
answered by:
bhardy
Yes it is.

your
90
log-in
to get credit for your question