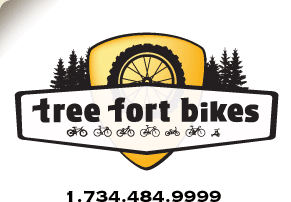 Product ID: 333222368570

Bryant Chainguard 44tooth / 50belt Silver
all about the
Civia Bryant Chainguard 44tooth / 50belt Silver
Aluminum body
Wide fit options with steel BB and Chainstay mounting brackets

questions about the
Civia Bryant Chainguard 44tooth / 50belt Silver
asked by:
A Visitor
How long is the chain guard?
answered by:
t.young
I believe it's a foot long.
asked by:
A Visitor
How does it attach at the bottom bracket? Does the BB have to be removed for installation
answered by:
perri
Yes the bottom bracket must be removed to install the black bracket that the chain guard attaches to at the chain ring.

Once the black bracket is installed around the BB, the guard is screwed into the bracket.

The back of the bracket attaches to the chain stay.

The chain guard can be removed from the brackets to service the chain.

This is the same style chain guard used on the Civia Loring bicycle, which is a single chain ring bike with an internal gear hub.
asked by:
A Visitor
I have a Jamis Commuter 2 with a 1 x 8 drivetrain & 42T chainring. Will this work?
answered by:
t.young
This is designed for Civia beltdrive bikes. Since your bike doesn't have a front derailleur and its chainring is less than 44, it make me think that it might work, but not having the bike and guard in front of me, it's hard to say if it could work.
asked by:
A Visitor
Will this fit a single-speed road bike with compact geometry?
answered by:
bhardy
This is designed to fit Belt-drive Civia bikes without derailleurs. It will not fit a road bike with more than one front chainring.

your
90
log-in
to get credit for your question