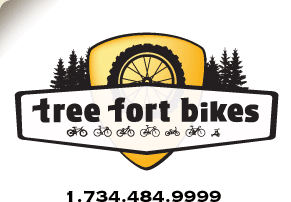 Product ID: 333222368052

Velvet RL QR 100mm, 1-1/8", White
all about the
X-Fusion Velvet RL QR 100mm, 1-1/8", White
X-Fusion's flagship cross country fork has been reintroduced and reinvented for 2011, and it looks sweet! With completely new internals and chassis, plus the addition of a lockout, the fork has still dropped over half a pound now weighing just over 3 pounds. The damper system of the velvet has also proven to be ultra smooth giving comfort on the descents when you're not locked out and hammering out the climbs.
The RL damper has rebound damping adjustment and uses an on-off switch for lockout (Remote lockout lever available)
Internal travel adjust is offered within all of our forks using a push-pin ladder system on the air-spring rod

questions about the
X-Fusion Velvet RL QR 100mm, 1-1/8", White
asked by:
A Visitor
Can this fork be adjusted to 80mm?
answered by:
awilson
Yeah, the chassis is adjustable up to 130mm or down to 80mm.
asked by:
bucko38
Is the remote lockout available through Tree Fort Bikes? How much does this cost?
answered by:
awilson
We're not able to get the remote lockout for this fork. It can only be purchased through X Fusion.
asked by:
A Visitor
Is this fork available with a remote lockout? Do you have the remote in stock?
answered by:
s.myers
The Velvet RLR (remote lockout version) is not yet available to us.
asked by:
A Visitor
Can this fork be used with 650B wheels?
answered by:
mwirth
This fork is 650b compatible in the reduced travel mode.

your
90
log-in
to get credit for your question