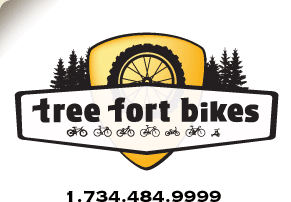 Product ID: 333222365613

all about the
White Industries ENO Freewheel, 20t-22t
Traditionally, the freewheel have been considered a disposable component and one that should be replaced on a regular basis. It is our belief that when you invest in your drivetrain you should expect your gearing to be of sufficient quality and durability to allow more time for riding and less for repairing and replacing components. We set out to create and manufacture a freewheel that would be durable, reliable, and easily maintained.
The ENO is the answer.The freewheel utilizes a sealed cartridge bearing instead of a loose ball system. There are two advantages to the cartridge bearing: It is sealed from elements like mud, grit, and water. Plus, the bearing is nicely contained in one simple unit, easily pulled and replaced when worn.
The ENO freewheel features a machined inner driver and machined outer gear case resulting in a freewheel that runs concentrically without the tight and loose spots common to other freewheels. A 36 point engagement system and a case hardened, nickel electro-plated outer gear case make this freewheel a perfect addition to your single speed.
For use with 8-speed, 3/32" chains
20-22t have a red lockring
Made in the USA

questions about the
White Industries ENO Freewheel, 20t-22t
asked by:
A Visitor
Can these be made to fit a shimano hub?
answered by:
canteau
These will fit any hub that uses standard freewheel threads. If you have a Shimano hub with a freehub body (which most are) you will not be able to use this freewheel.

Surly does make a spacer kit and cogs that will fit on Shimano freehub bodies.
asked by:
ncollard
Can you recommend freewheel tool to replace 16t cog freewheel with 21t cog freewheel?
answered by:
mwirth
Try the Park FR-6 333222335872. Thanks!
asked by:
A Visitor
Are these for 1/8" chains or 3/32". Please recomend a chain & sprkt combo for sing
answered by:
bkearns
All White Industries freewheels are for 3/32" chains. For single speed setups, people will often use a 2:1 tooth ratio for mountain (for example 32 up front, 16 in the rear) and bigger than that for an urban setup. Any 8 speed chain will work for you as well, so pick your poison!

your
90
log-in
to get credit for your question